Mar 17, 2015  Wall Street Journal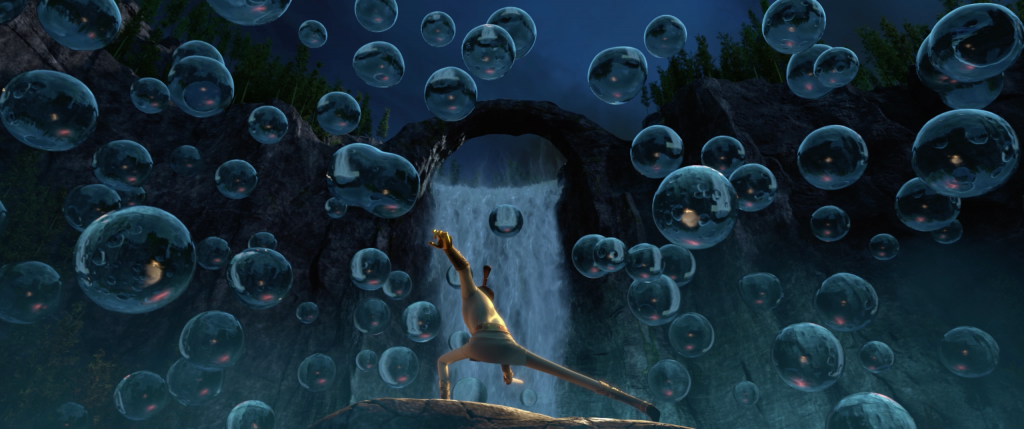 Chinese web entrepreneur Gary Wang says though he's always admired Pixar, he wants to improve upon the Hollywood animation studio's model.
"The cost of Pixar's film [production] is too high," said Mr. Wang, who founded the video site Tudou.com in 2005, at the time China's largest. "We won't spend $100 million on a film but we also want to produce world-class work."
Light Chaser, a Beijing-based animation studio that Mr. Wang founded in 2013 after he left Tudou, last week released a trailer for the studio's first animated feature film, Door Guardians. Scheduled for release in 2016, the company spent $12 million and took about two years to produce it. Another roughly $12 million is being spent to promote it, the company said.
The 3D film features the stories of two door guardians, traditional Chinese spirits, set in the modern-day world. Traditionally, door guardians – in the form of statues or other decorations – were popularly installed at each side of entries to buildings in China with the goal of keeping evil spirits from entering. But in China's cities today, such a practice is no longer common.
"What do these spirits feel as they are now basically out of job?" Mr. Wang, who is the film's director and screenplay writer, said in a recent interview with China Real Time. "The world is changing and I always think about what we should do with it," he said.
Unlike work video sites such as Tudou.com, which are only "a reflection of the mass tastes," or other tech products that "born obsolete," as Mr. Wang puts it, the chance to make animated feature films has given him the chance to combine a passion for both art and tech, as well as what he describes as "time to carve and polish."
The company now has 190 staff including former Pixar animator Colin Brady, now the company's head of story and animation, as well as Han Lei, formerly of DreamWorks Animation, who works as visual effects supervisor. It doesn't shy away from use computers in its animation, Mr. Wang said: "We use machine technology into any steps that can be finished by a machine to enhance our productivity."
Compared with high-grossing Hollywood animated films, in China, locally made, lower-budget animated films tend to be less well-embraced. About 30 domestic animated films released in local theaters in China last year together took in only 1.1 billion yuan,according to state media, accounting for less than 4% of the total box office receipts in 2014. By contrast,the sequel to Universal Pictures' Despicable Me alone raked in more than 320 million yuan in local theaters last year.
Mr. Wang says he doesn't plan to spend at a level such as Pixar, which has produced a streak of hit films including Finding Nemo and Up. Still, his two-year-old company has raised $20 million in its latest round of venture-capital funding last summer. "I told my investors that they need to be patient, otherwise they'd better go for Internet companies that are literally everywhere in China," he said.
A fiction author and scriptwriter, Mr. Wang says he is aware of the political challenges of working in China's film industry. While he previously wrote a screenplay of noirish science fiction, fearing that it would be "too dark" for the country's censors, he decided not to attempt its production.
Despite such challenges, Mr. Wang said he preferred working in the film industry. "The rivalry in the video industry is more like you have to choke your competitor to death," he said. "But in the animation industry, it is simpler, as everyone is creator and friend."
Mr. Wang and his team are already working on the script of the company's next project, one that features animated so-called "tea pets" — ceramic animals often used to ornament tea trays — slated for release in 2017. They are also trying to incorporate more virtual reality technology into their films.
"Every generation of filmmakers want to apply cutting-edge technology to produce things that no one has done before," said Mr. Wang. "No one really knows how to tell a story by using VR technology and I would like to try it."